Despite modern technical and technological progress safety at sea is far from being absolute. Maritime craft are subject to unpredictable natural phenomena like perils of the sea, human errors, as well as modern events like terrorism and piracy. Each of them may cause a severe loss. So it is only fair to say that a probability of accidents in seaborne trade will exist probably forever. Along with that an average amount of H&M losses incurred by ship-owners attributable to such occurrences tends to increase due to expansion of world merchant fleet, growth of ship values and increase of repair costs. An H&M policy protects ship-owners against physical loss or damage to the vessel's hull, machinery and everything connected therewith.
SCOPE OF COVER
Islamic P&I club offer H&M cover which is based on the "named perils" principle – marine perils that a shipowner undergoes during maritime adventure, subject to the standard exclusions, similar to ITC Clauses. On request and for the convenience of Assureds we offer H&M cover based on other markets' recognized Rules or Clauses.
Under H&M policy we will cover loss and damage incurred by the Assured up to the sum insured in respect of the following extent of cover: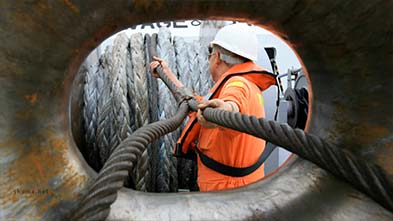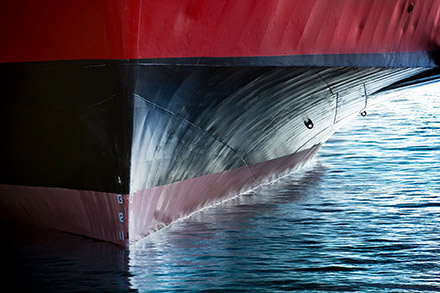 Vessel's hull, machinery and other equipment
Salvage and Salvage charges
General average contribution
Sue and labour
Proportion of Liability for collision with another vessel (3/4ths or 4/4ths)
Loss of Hire
In vessel collisions, vessels may collide with other ships and other objects, such as navigation buoys. In many cases the ship will be liable in law for any damage caused to the other ship or object. The hull and machinery policy, although mainly a physical damage policy, does provide an element of liability cover so long as the collision is with another ship.
The cover is for the damages that the insured ship will have to pay not only to the other ship, but also any property such as cargo (goods) on the other ship. The P&I cover may include liability for collision, such as when the member's ship is in collision with another ship, or when the entered ship strikes an FFO, i.e. a quay, dock or buoy. As a Standard P&I cover, 1/4th RDC and 4/4th FFO are included. However, ship owners may adjust the amount of RDC in the P&I cover (i.e. no RDC or 4/4th RDC).
More About Us
IPANDI is a mutual and non-profit organization, with its management office in Dubai, UAE
+971 4 385 7004
Contact Us
---
Tailor-made covers based on your needs
Islamic P&I club cover is designed and can be tailored as per the requirement of the ship-owner or the voyage or as per the particular area of the vessel. The club provides certification under the principal international conventions to enable States to issue certificates of financial responsibility.