Protection and Indemnity insurance, or as it is more commonly known – 'P&I', is third party legal liability insurance for ship owners, operators and charterers. "Third parties are any person, apart from the ship-owner himself, who may have a legal or contractual claim against the ship. The principal risks covered are liabilities, costs and expenses for: Injury, illness and death of crew, passengers or other persons on board, Cargo, loss or damage. Legal liability is decided in accordance with the laws of the country where an accident takes place. The P&I insurance cover for contractual liability which is agreed at the time the owner requests insurance cover from the club and is usually in accordance with the owner's responsibility under crew contracts or special terms relating to the trading pattern of the vessel.
The basic rule governing P&I cover is that the liability or loss must arise:
In respect of the Member's interest in an Entered Ship;
Out of events occurring during the period of entry of the Ship in the Association;
In connection with the operation of the Ship.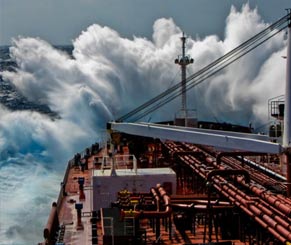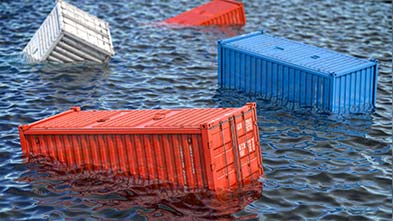 Please find below the detailed information for P&I coverage:
Running Down Clause (RDC) and Fixed or Floating Objects (FFO):

The P&I cover may include liability for collision, such as when the member's ship is in collision with another ship, or when the entered ship strikes an FFO, i.e. a quay, dock or buoy. As a Standard P&I cover, 1/4th RDC and 4/4th FFO are included. However, ship owners may adjust the amount of RDC in the P&I cover (i.e. no RDC or 4/4th RDC).

Loss or Damage to Cargo

the cargo Insurers (or underwriters) will pay the person or the company who owns the cargo (the receiver) for the costs of loss or damage to that cargo when the cargo has an accident. The cargo underwriters will then seek to receiver their losses from the ship-owner or charterer. The P&I club will usually take over the Handling of such claims on behalf of the assured.

Other risks covered:

Liability arising out of towage contracts
Injury, illness and death of crew, passengers or other persons
Wreck removal
Pollution
Stowaways
Collision
Dock damage
Fines or administrative penalties arising out of the operation or management of ships
More About Us
IPANDI is a mutual and non-profit organization, with its management office in Dubai, UAE
+971 4 385 7004
Contact Us
---
Tailor-made covers based on your needs
Islamic P&I club cover is designed and can be tailored as per the requirement of the ship-owner or the voyage or as per the particular area of the vessel. The club provides certification under the principal international conventions to enable States to issue certificates of financial responsibility.